About the Knights of Columbus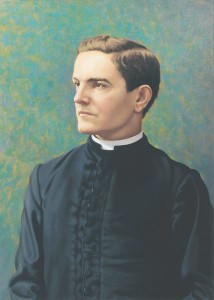 Founded by Father Michael J. McGivney in 1882 in New Haven, Connecticut, the Knights of Columbus has grown to a worldwide Catholic fraternal brotherhood of more than 14,000 councils and 1.8 million members. Every member of the Knights of Columbus plays a part in improving the world around them, one community at a time. Knights stand together in faith, dedicated to uphold the principles they cherish while lending their support and strength to parish, home and fellow Knights. From charity for worldwide causes, to helping closer to home with volunteer activities, to a top-rated insurance program, the Knights makes the most of its brotherhood.
What we provide
SERVICE Charity is the first principle of the Knights of Columbus. Knights are men who get things done. We volunteer our time to serve our parishes and our communities. And by working together, we were able to donate more than $1.4 billion and 664 million volunteer hours to worthy causes in the past decade. SUPPORT Unity and Fraternity are the second and third principles of the Knights of Columbus. The Knights of Columbus was founded so that men could work together to serve their parishes and communities, protect the well being of their Catholic families, and support each other in faith and in many other ways along life's journey. The Knights of Columbus offers its members the opportunity to grow in their faith through living the example of a charity that evangelizes and personifying what it means to be a Catholic gentleman through the practicing of good works. STABILITY Knights and their families have exclusive access to our top quality insurance products. In fact, no insurer in North America is more highly rated than the Knights of Columbus. As an organization founded to protect the well being of Catholic families, we have continued to take that mission seriously for more than 130 years. Generations of Catholics have counted on the Knights of Columbus, and in an increasingly turbulent world,the Knights of Columbus can be trusted to affordably and securely protect the future of loved ones and to be there when we're needed most.
---
Medina Knights of Columbus - Council 4168
(Use "Contact 4168" above to Message a Member)
Spiritual Director
Grand Knight
Deputy Grand Knight
Chancellor
Recorder
Financial Secretary
Treasurer
Lecturer
Advocate
Warden
Inside Guard
Outside Guard
Trustee (3 Year)
Trustee (2 Year)
Trustee (1 Year)
Bob Cavanaugh
Andrew Swancer
Richard Dudas
Daniel Cathcart
Thomas Schmidt
Steve Durbin
Mark Shee
Brian Lombardi
Barry Norris
Matt Lower
David Swancer
Michael Conley
Kevin Blinkhorn
Brian Coughlin
Thomas Maren